YUNGABURRA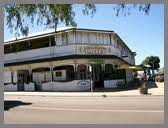 The picturesque village of Yungaburra lies in the heart of the Atherton Tablelands, just one hour up from Cairns into the Highlands, in Tropical North Queensland. Largely unchanged since 1910, wide verandahs and historical shop fronts line the tranquil streets. With 18 heritage listed buildings, it is the largest National Trust village in Queensland.

History
Prior to European settlement the area around Yungaburra was inhabited by about sixteen different indigenous groups, with the custodians being 'The Dulguburra Yidinji People and neighbouring Ngadjoni people. In the early 1880s the area around Allumbah Pocket was used as an overnight stop for miners travelling west from the coast. In 1886 the land was surveyed, and in 1891 settlers moved in. In 1910 the railway arrived, and the town was renamed Yungaburra, to avoid confusion with another town called Allumbah.

Yungaburra's economy today revolves around tourism, and the town contains a primary school, post office, library/telecentre and a range of businesses and services for the use of residents and visitors. It has 18 Heritage Listed buildings, and is the largest National Trust village in Queensland. The Yungaburra Markets, held on the fourth Saturday of each month, ( except December )are one of the largest in FNQ. Fresh produce, flowers, home made crafts, local wines, books, wooden furniture, clothing and much more.

Festivals
Each year around the end of October, Yungaburra holds the two-day Yungaburra Folk Festival, featuring concerts from Australian (and sometimes international) folk musicians.


Geography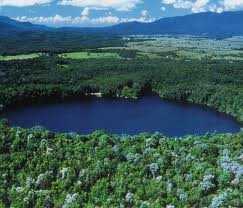 Lake Barrine and Lake Eacham are crater lakes, formed from volcanoes. Lake Eacham is popular for swimming and Lake Barrine has a teahouse and gift shop as well as cruises around the lake however is unsuitable for swimming due to the cruise boats. Both lakes have walking tracks around them. Lake Barrine's track is 6km and Lake Eacham's is 3km.
The landscape around Yungaburra has been shaped by millennia of volcanic activity. The most recent eruptions were approximately 10 000 years ago. Notable geological features nearby include:
Climate
Yungaburra sits 720m above sea level with 'natural air-conditioning.' The lower humidity and temperatures make Yungaburra a great escape from the humid coast. Yungaburra is green and fresh from the invigorating rainfalls of the summer.The cool but mild climate and the crackling log fires make this an ideal mountain retreat. Spring is a perfect time of the year for bird watchers and wildlife lovers.

Temperatures below are shown as averages in degrees Celsius.
Summer - Dec, Jan, Feb - Max 27.7 - Min 18.

Autumn - Mar, April, May - Max 25.4 - Min 15.6
Winter - June, July, Aug - Max 22.3 - Min 10.4
Spring - Sept, Oct, Nov - Max 27.2 - Min 13.7
THE TABLELANDS ATHERTON CAIRNS KURANDA MAREEBA YUNGABURRA FNQ Region HOME