How to Plant a Garden together with other People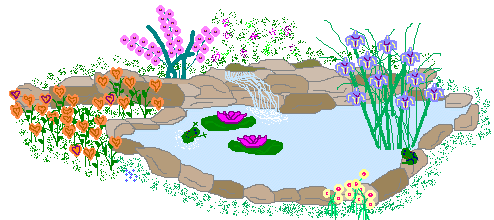 First, come to the garden, while the dew is still on the roses....
sit in meditation and centre yourself,feel the sun and the wind, the water and the earth
feel your love and connectedness
FOR THE GARDEN OF YOUR DAILY LIVING

PLANT THREE ROWS OF PEAS:


1. Peace of mind
2. Peace of heart
3. Peace of soul


PLANT FOUR ROWS OF SQUASH:


1. Squash gossip
2. Squash indifference
3. Squash grumbling
4. Squash selfishness
PLANT FOUR ROWS OF LETTUCE:

1. Lettuce be faithful
2. Lettuce be kind
3. Lettuce be patient
4. Lettuce really love one another
NO GARDEN IS WHOLE WITHOUT TURNIPS:


1. Turnip for meetings
2. Turnip for service
3. Turnip to help one another
TO CONCLUDE OUR GARDEN WE MUST HAVE THYME:


1. Thyme for each other
2.. Thyme for family
3. Thyme for friends
4. Thyme to enjoy

WATER FREELY WITH PATIENCE AND CULTIVATE WITH LOVE

THERE IS MUCH NOURISHMENT IN OUR GARDEN BECAUSE WE REAP WHAT WE SOW
Let's have a Great Thyme!!!
HOME VISION Co-Op FAQ's Relating Contact Us