We have been working hard getting things ready for the Eco-Inspirations Gathering this weekend from the 16
th
-19
th
September 2016 and it is looking to be a great event which we are looking forward to share with you.
Thank you to everyone that have sent us their RSVP's and for those of you that have not done so yet please do let us know as soon as possible whether you can come and join us, especially if you can make it for the yummy hungi on Saturday night (so we can cater)!!
Here are some of the many things to enjoy and do during the gathering (there will be a self-organising program and workshop board for any facilitators to please write down what they will make happen when) I wanted to give you a taste of some of what has been talked about but I would like to make it clear everything is subject to change throughout the event so this is more of a guide then a schedule.
Friday
- tour of the land and camp sites, didgeridoo meditation,
Saturday
- guided tour of the land and the camp sites (12:30-3pm), 'how close is too close', workshop on privacy in community (3:00pm), short talks and Q&A on several sustainable community projects in FNQ and how they deal with privacy (4:30pm), live music by Jeremiah Johnson, Hangi feast, fire dancing, dance music
Sunday
- essential oil workshop, tours of the land and the camp sites, Astronomy viewing.
Monday
- tour of the land and the camp sites, a walk up to emerald falls
Other activities through out the weekend (not yet scheduled):
dance workshop, bush walk, permaculture talk, giant bubbles, singing, weaving, knot tying, seed saving, planting, mountain biking, swimming in the dam and emerald creek, Birthday celebrations, canoeing, bird-watching, music around the camp fire, and whatever else we can create together.
We will have two event spaces and one hangout space. The event spaces will have workshop boards so anyone can write down a time and topic to share their knowledge or wisdom with the rest of us. There will be several facilitator which have not yet revealed what they will share, but there will also be time and space for you if you have anything to contribute/teach/share.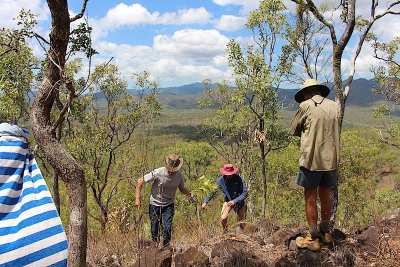 What to bring (and what not):
Swimmers, towels, sunscreen, and hats
if you have them and want to use them - mountain bikes, canoes, kayaks, hiking shoes, binoculars, and telescopes
If you are staying the night bring your camping gear
Any extra tables or chairs or mats to sit on
Bring food to share for any meals you plan to be with us except the Saturday night we have that one covered

your own unique plate, cup, and cutlery

Cash for donation for the event and for the Hangi

Bring any drinks you would like & water

Warm clothes for nights/ cool clothes for the days
Music instruments
Lets try to be more waste conscious this year to create a low waste event. We ask that everyone comes with the leave no trace intention and respects the land and the people on it.
No pets, illegal substances, or excessive amounts of alcohol, so drink responsibly and don't let your behaviour impact the rest of the group.
Directions to Eco-Inspirations on the
Kanjini land @ 545 Kay Road, Mareeba (all is
2WD accessible).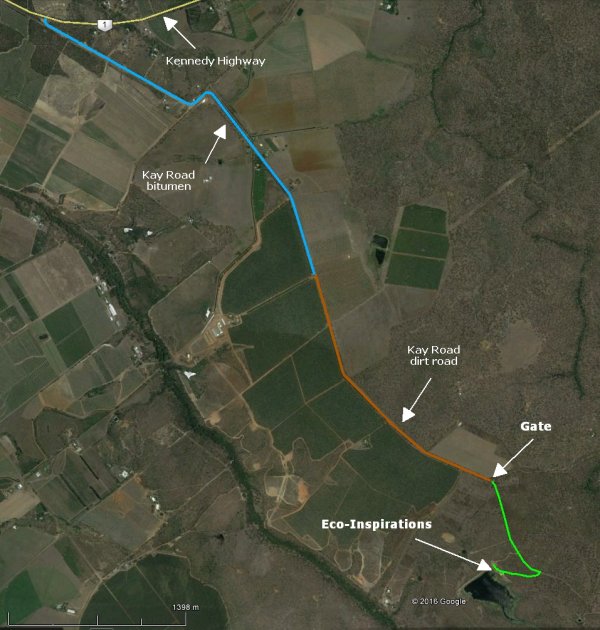 Coming from Kuranda towards Mareeba, about 15km past the Koah Servo (United), and 400m past the "Termite Fruit & Veg shop" (lots of local fruit and veg), turn left onto Kay Road
Coming from Mareeba towards Kuranda, about 800m past Emerald Creek Ice-Creamery, turn right into Kay Road, just before the 'Termite Fruit & Veg Shop".
go down Kay Road 5.5km from the highway (includes 2.5km of dirt road) All the way to the end.

Go through the gate at the end of the road with the "Private Property" Sign; Please close the gate behind you!
Once through the gate turn right immediately where the Kanjini sign is.
Take the Third track to the right ~800m from the gate(there is a sign to the gathering there), follow that road down to the meeting area on the lake (be aware of the drainage humps across the road)
Once on the property please drive slowly and be careful of the wildlife and any oncoming cars as parts of the road can be narrow.
If you have any trouble with these directions please contact us on ph:0499694112 there is Telstra reception in the gathering area.
We will make a couple of our new camp sites available which are a short drive (or ~1km walk) away from the main event and camping area for those people who would want to go to sleep early and might be very sensitive to others partying. Please let us know if you would like to camp at one of these sites, they will be allocated on a first come, first served basis.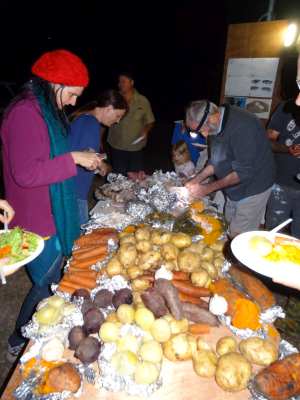 We look forward to sharing with you during this inspirational event.