Members and Directors Profiles

Who are we? What are our inspirations? What are we passionate about? Please read on......

In First Name alphabetical order...
Chaitanya D. Freitag ~ Foundation Member and Director
Christopher Iain Huth ~ Foundation Member
Monika Darrington ~ Foundation Member
Shiralee R. Betuel ~Foundation Member and Director
Susanna Wilkerson ~ Foundation Member and Director
Surdham Pty. Ltd ~ Foundation Member
Svargo K. Freitag ~ Foundation Member and Director


****************************************************************************************************
Chaitanya D. Freitag~ Foundation Member and Director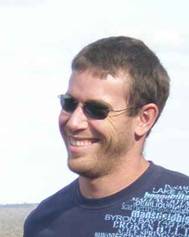 Born 1983 in Evelyn Central on the Atherton Tablelands, Chai went to alternative schools in Byron Bay, Devon (UK), Portland & Cascade Valley (USA) and in Mexico.

Chai has lived in communal situations for most of his life and likes the company of people.

After his schooling, Chai returned to Cairns in Australia and now works as a tiler.

Chai is a handyman and keen gardener and loves fishing.

Why I joined Kanjini Co-Op?
I want to support my dad and I like doing things with other people.
Back to Top


****************************************************************************************************
Christopher Iain Huth ~ Foundation Member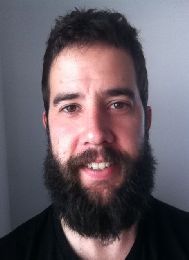 Christopher Iain Huth was born September 1982 in Brisbane and has lived in South East Queensland ever since. He was raised in a typical suburban household by loving parents who gave him the freedom to think for himself, form his own opinions and develop an individual personality. Through his childhood and early teens Chris, along with his parents, older siblings and family friends would take regular camping trips to the Moreton Bay islands. It was here he developed a keen sense of adventure and a connection to nature. After graduating from highschool and gaining a diploma, Chris has spent half his working life as an architectural draftsperson and the other half as technician in the automotive industry. Feeling unfulfilled with his career choices and his growing awareness of social and environmental problems within modern society, Chris was prompted to rethink his outlook on life. Not wanting to be part of the world's rising problems but to be part of a solution, he started searching for alternative ways of living that would be more environmentally sustainable, socially connected and spiritually rewarding. He believes he has found the answer in Kanjini. Chris is interested in music/art/creativity, fitness/health/sport and camping/travel/adventure.

Why I joined Kanjini Co-Op?-
I joined the Kanjini Co-Op because I'm interested in self-sufficiency, renewable energy, organic food production and environmental sustainability. I also want to share and co-operate with other people with similar interests and outlook on life to achieve a common goal. By joining Kanjini I feel within myself that I'm taking a step towards reducing my impact on the Earth as well as to improve my own physical, mental and spiritual well-being. As I have a background in architectural drafting, I'm keen to be involved in the design and construction of Kanjini buildings whilst also contributing to the agricultural and general housekeeping duties within the Co-Op. A dream of mine would be to eventually run a small business from the property, so I can earn a living and reside in the same place.
Back to Top
****************************************************************************************************
Monika Darrington ~ Foundation Member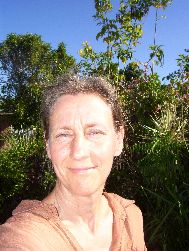 Monika was born 1963 in Germany, where a normal small family upbringing made her curious about 'life out there'. One of her weaknesses became travel, the other one was an attraction to trucks and buses. Opportunity for Monika manifested; driving a truck to Nepal in a small convoy ended her studies as an industrial designer. On return to Germany she fell in love with an old bus, which became her home for the next 6 years. Different jobs and community living and sharing was normal with that kind of small budget lifestyle.
Life and it's winding roads got her to Australia in 1993 and into a 180* turn of marriage, house and 3 children. An unfamiliar nature and being more settled started her interest in gardening and 2 more children and fathers haven't changed this. Kai (7) and Sarah (2) are living with her now and have her connected to the Kuranda Steiner School.

Why I joined Kanjini Co-Op?
It feels right. Timing is right. And somehow there was even enough money to get me started, so I couldn't resist. Back to Top


***************************************************************************************************
Shiralee R. Betuel ~ Foundation Member and Director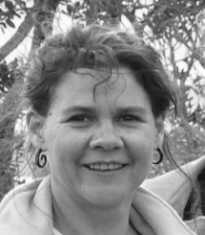 Born in 1959 to a Tasmanian Mother and Mauritian Father, Shiralee enjoyed her youth living in various
styles of communities and share houses in the 70's in Tasmania, NSW and QLD. The skills she acquired during this time included spinning and weaving natural fibres plus dyeing with natural plant based dyes she created. Leaving Tasmania at age 21; she travelled and worked in Europe, Asia and New Zealand for three years, as an Artist Model, Fruit Harvester and Barmaid as well as in the Designer Knitwear industry. Shiralee also lived and worked in various spiritually based communities. During the 80's she was caretaker of established tropical fruit and nut orchards in Far North QLD, gaining vast experience in tropical living.
She started organic gardening at 5 years of age and has over 40 years experience in horticulture and agriculture, food plants, rare and tropical fruits and palms. Shiralee has developed, owned and managed several businesses. She started the first sprout company in Cairns in the late 80's (Tropical Sprouts).
She started collecting rare palms in the early 80's and while home schooling her eldest daughter she created a Rare Palm business. Shiralee was injured in a workplace accident which left her with permanent back damage and reconsidering her future. Whilst slowly rehabilitating herself, Shiralee gained her Diploma of Applied Science in 1995 (Agriculture, Horticulture, WPH&S, Business Management, Financial Planning and Administration). She also self-studied a wide range of Healing Modalities (Homoeopathy, Traditional Chinese Medicine, Herbalism, Massage and Meditation practises). With her positive attitude and determination she managed to regain her mobility and she now lives a rewarding and varied life again, within her physical capabilities.
As a community minded person she has volunteered and worked as Secretary, Bookkeeper and in Administration in various community organisations such as Lifeline and Cairns PCYC. She has also worked in the DPI (Tas) and in the Qld Industrial Hemp industry as well as in Organic Food Stores. She currently is employed by Didjshop.com (Svargo's business)
She is blessed as the mother of 2 adult daughters both working in their creative pursuits as gourmet chef and clothing designer/ creator. Shiralee has been a Vegan and a Vegetarian and is now an Omnivore.
Her hobbies and interests are gardening, enjoying world music, dancing, sewing, weaving, painting silk and creating permaculture gardens. Shiralee enjoys sharing time with friends having fun, meditating and creating delicious meals from her garden. Her personal vision is to encourage, by example, living sustainably and harmoniously with others.
Why I joined Kanjini Co-Op?
Kanjini Co-Op provides a structure that is equitable and inclusive for all members. The Kanjini Mission and extensive Vision excites me about creating a sustainable future. Back to Top

******************************************************************************************************
Surdham Pty Ltd ~ Foundation Member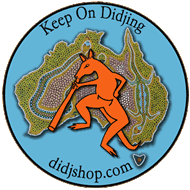 Surdham Pty Ltd is a company owned and managed by Svargo Freitag, a Kanjini Co-Op Foundation Member and Director.

Surdham operates didjshop.com - the online retail outlet of The Didgeridoo Specialist, which has been wholesaling and exporting genuine Aboriginal made didgeridus and other Aboriginal artifact since October 1992. The Didjshop's virtual doors opened in January 2000, selling Aboriginal made didgeridoos as high quality musical instruments.
Surdham operates out of an over 200 m² shed on their own rural property - a large workshop, a big storeroom and commercial packing facilities. Surdham has enhanced their property with hundreds of flowering native trees and shrubs. The company is very proud of its ethics and environmental awareness. All electricity requirements are 100% supplied by solar power. Although mains electricity goes past the property, Surdham have opted not to use it but to produce their own electricity with solar energy. Surdham firmly believe that humanity's present overuse of fossil fuels is the biggest threat to survival on this planet. So they opted not to be part of the problem but rather to be part of the solution.

Ethics - Didjshop.com is owned and operated by non-indigenous people however they buy Aboriginal arts and crafts only from Aboriginal people, thus supporting the production of traditional artefacts by Aboriginal people. Because of the love of didjeridus, when any work is done on them it is as if each individual didgeridoo is their own. Each Didgeridoo gets handled at least 25 times in different processes to get the best possible sound out of it and to preserve and protect it.

Why I joined Kanjini Co-Op?
Surdham joined Kanjini Co-Op because it wants to support this visionary project. The fair and open legal structure of Kanjini Co-Op and its vision of sustainability appeal to the ethical responsibilities of Surdham P/L. Back to Top

***************************************************************************************************
Susanna Wilkerson ~ Foundation Member and Director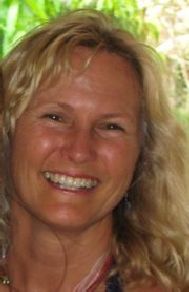 Susanna was born in Canada in 1960 . She immigrated to Australia in 1983 and has lived in the Ravenshoe since 1986.
Susanna has a varied academic background from Chinese medicine and naturopathyand even psychologyand radiography, to advanced learning systems and organic farming. She heads the company called PURE DELIGHT HEMP which produces hemp seed products like oil, protein and a body care range. She has taught over 2500 people in various disciplines including Chinese acupressure, Natural Vision Improvement, Nutrition, Body Electronics ( advanced body regeneration) and Photographic reading and paralinguistics.
Susanna is actively involved in creating innovative building materials using hemp fibres and has personally built a number of eco style building concepts. She hopes to bring her expertise and enthusiasm to KANJINI and create even more wonderful building structures and help establish eco based businesses and activity centres for children on the Kanjini Coop land.
Why I joined Kanjini Co-Op?
Susanna joined the Kanjini Co-Op because of the lovely people , the exceptional piece of land with crystal clear Emerald creek and the desire to work with likeminded individuals in harmony with nature. Back to Top
****************************************************************************************************
Svargo K. Freitag ~ Foundation Member and Director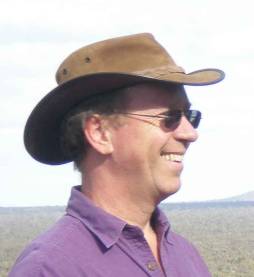 Born 1956 in Germany, Svargo grew up next to a farm milking cows for his morning milk and helping his parents grow most of their veggies and fruits themselves.
During the last few years of his thirteen years of schooling, Svargo was the representative for over 1000 students, a job shared with two of his best friends.

Svargo started travelling to the Mediterranean and Arabic countries during school holidays.
As a conscientious objector he worked with handicapped children, co-facilitated workshops for non-competitive games and became actively involved in the European anti-nuclear and peace movements.

After finishing his social service Svargo left Germany and travelled for years through Arab countries, India, Sri Lanka and Nepal.
Working as a freelance journalist he covered the Israel/Arab conflict, Saddam Hussein's early nuclear ambitions and the American hostage crisis in Tehran. During his travels he also studied ancient civilisations and visited archaeological sites in Syria, Jordan, Iraq ,Pakistan and India. Visiting development projects he gained theoretical and hands on experience on windmills, solar, desalination, biogas and other alternative technologies. He also lived in ashrams and communities including Auroville and Puna and had a house in the Himalayas for over one year. While in India Svargo participated in and learnt to facilitate many different types of meditation and therapy.

Svargo came to Australia in 1982 and worked on commercial farms on the Atherton Tablelands growing strawberries, peaches, mushrooms and managing a citrus and mango orchard. He also worked in the building and tourist industries.
In 1988 he bought an eleven acre property in Koah near Kuranda, built a house and a veggie garden, planted fruit trees and constructed a dam. He shared this property with friends and visitors and during the twenty years he lived there he was hardly ever alone. Despite the electricity going along two boundaries of the property, he decided to not connect, but to run the property on 100% solar electricity. In about 1992 he started a didgeridoo wholesale business and started retailing in 2000 on didjshop.com
Through this ethical business he created a global didgeridoo community consisting of thousands of members.
Svargo has three adult children (Chai is one of them).

Why I joined Kanjini Co-Op?
I want to help create and live in Kanjini Co-Op because I am convinced that the current segregation of our society into smaller and smaller units is at the heart of humanity's problems. Living and sharing with many people makes first and foremost for more fun, but also for less work, less expenses, and a smaller environmental impact.
While I already have a fairly low carbon footprint, by joining Kanjini Co-Op I can reduce it much further.
For years I have informed politicians about and urged them to act on peak oil and climate change.
I now wish to focus on living the solutions and show that they are not just possible, but that they are an affordable, healthier, more fulfilling and more enjoyable way of life. Back to Top