Kanjini Co-Op Annual Gathering
Friday 18 Sept 2015 - Sunday 20 Sept 2015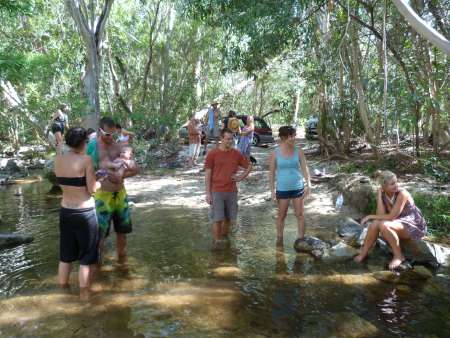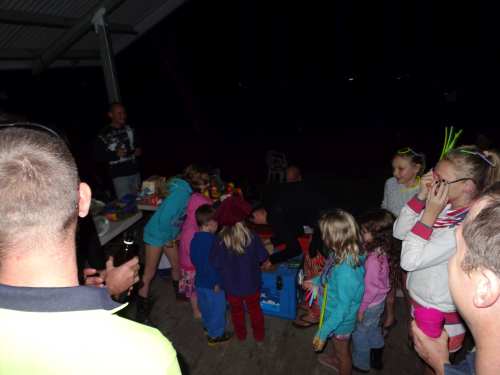 Kanjini is a mutually supportive and diverse community creating a joyful and abundant existence while being sensitive to sustainability and our ecological footprint.
We have purchased a beautiful 7500 acre property one hour west of Cairns on crystal-clear Emerald creek to realise that vision.

The intent of the gathering is to invite people from the wider community, who support our vision for this land in any way, to come and experience this amazing property first-hand and share a weekend with us.

You can camp with us for three days and two nights or you can come for any part of the weekend or just a few hours if that's all you have time for.
We'd love you to come along and share in our dream property; meet the members; explore the property by bush-walking and/or guided tours; participate in workshops or put yours on the white board; swim in the 20 acre lake or jump into the refreshing Emerald Creek; check out some of the new camp grounds; share your ideas and thus help shape the common dream; ask us your questions; sit around the fire and look at the moon and the stars; listen to or make live music; celebrate and meditate; and have a great time with wonderful people on our magic piece of paradise.

Friday will be pizza night; we are bringing a pizza oven and making up some pizza bases so bring your favourite topping and cheese so you can have your favourite pizza.

Saturday will be Hungi night; we will be doing a big Hungi up with vegetarian and meat options available we will be asking for a donation for this and maybe bring some salad or a side dish to share.
We are also open if anyone would like to come and give a talk, teach a class, or play some music or has anything else to share.
We can always use some helping hands so if you would like to come help just let us know.
Please help to spread the word to anyone you think might be supportive of Kanjini Co-Op or be interested in what we are doing.
Please RSVP through
email form
or
via facebook
, thanks

___________________________________________________________________________________________
OUR MISSION IS...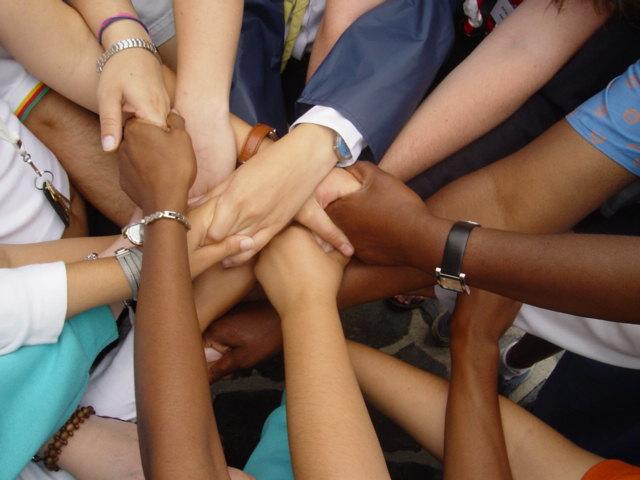 Nurturing and growing our individual selves, our group cohesion and our collective vision, while relating respectfully and harmoniously to each other and the land.
This is our Unique Value Proposition and the 'How' Kanjini Co-Op fulfils its Mission.
Sharing daily life in a spiritual, joyful, and cooperative way, while developing primary production and other thriving businesses which capture market needs and align with our values.
This is our Organisational Development and is the 'What' Kanjini Co-Op will do to fulfil its Mission.
Kanjini is:
a mutually supportive and diverse community creating a joyful and abundant existence while being sensitive to sustainability and our ecological footprint.
a cooperative system which moves from private ownership of land to shared custodianship
a place to develop, use and promote smart solutions to contemporary problems as well as being an example of what co-operative living can achieve.
a community that promotes respect for diversity through education and is a healthy, safe place for all ages and cultures.
a place that provides lifelong nurturing, learning and growth in intellectual, physical, social and spiritual realms ("spiritual" is to express, moment to moment in our work and our relations with others and our environment, qualities of awareness, respect, cooperation and helpfulness).
filled with people that work towards an environmentally sustainable future practising natural farming methods and utilising intelligent technology and design, reuse and recycling.
a community that strives to have a positive impact on individuals, wider society and on the environment.
a group of people that share understanding, processes and discoveries with the wider and global community (through papers, products and/or workshops).
a group embracing Social Sustainability by practicing nonviolence, cooperation, interdependence trust, mutual respect, awareness and caring for one's self, each other and our environment.
a community that welcomes joy, acceptance, trust, gratitude, abundance and celebration
a community that values energy spent on improving interpersonal communication and deepening our connections to each other and the world around us.
a community that has a holistic approach to health care, seeking to integrate many healing modalities and traditions into our lives.
a group that does not adhere to any particular religion, but encourages and supports each other to grow in awareness along our own spiritual paths.